Chairman of the National Investment Commission discusses encouraging and protecting mutual investments and reveals to Saudi businessmen the elements of Iraq's safe environment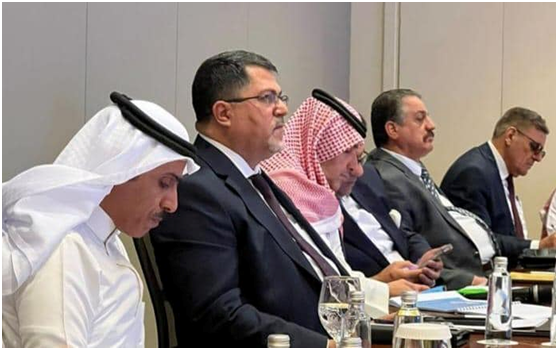 The Chairman of the National Investment Commission, Dr. Haider M. Makiya, met with the Deputy Governor of the Saudi Public Investment Fund, Mr. Yazid Al-Hamid, and discussed measures to encourage and protect mutual investment work between the two countries.
Dr .Makiya stressed on activating the Iraq- Saudi Co. for investment works by starting a branch in Iraq according to Iraqi laws.
The two sides discussed work mechanisms in the International Finance Corporation (IFC) and the International Investment Guarantee Agency (MIGA), and strengthening bilateral relations in order to develop the wheel of investments in Baghdad and Riyadh provide pillars of a safe environment in Iraq.
Makiya explained NIC efforts to present an agreement to protect and encourage mutual investment business to the House of Representatives for a vote, in a way that enhances the status of investment in supporting the national economy.
In the same context, NIC Chairman attended the Iraqi-Saudi joint round table meeting, with the participation of undersecretaries of the Ministry of Investment and a number of Saudi businessmen and investors.
NIC presentation during the meeting included explaining the Investment Law no. 13 for 2006 and some available investment opportunities in different sectors.
Saudi businessmen and investors cleared some points related to the nature of investment work inside Iraq and the procedures for granting licenses to projects and exemptions.
At the end of the meeting, Deputy Governor of the Saudi Public Investment Fund thanked NIC Chairman and his delegation and stressed on S.A support to complete a mutual agreement that serves work sectors in both countries.