NIC Chairman discusses with the Korean delegation Bismaya project annex and orders quick procedures to sign it.
Dr. Makiya discussed with S.K Hanwha delegation the financial, legal and technical aspects in order to sign Bismaya project annex.
Chairmen welcomed the delegation during the meeting attended by the committee concerned in studying the project and determine the financial situation. He focused on continuing these meetings to provide a mechanism for financial, technical and legal procedures relevant to signing the contract with the executing agency.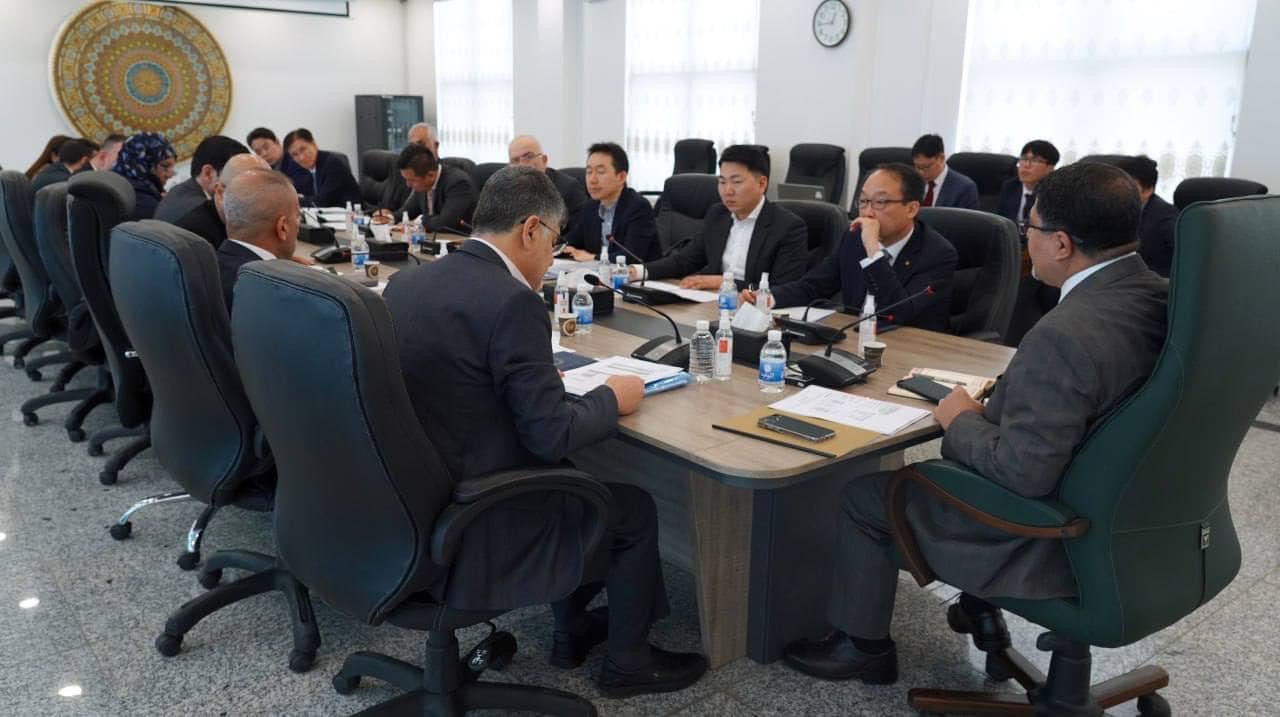 Bismaya project is a successful one and it should be taken care of  and keep working to complete all necessary requirements to sign the annex according to investment law.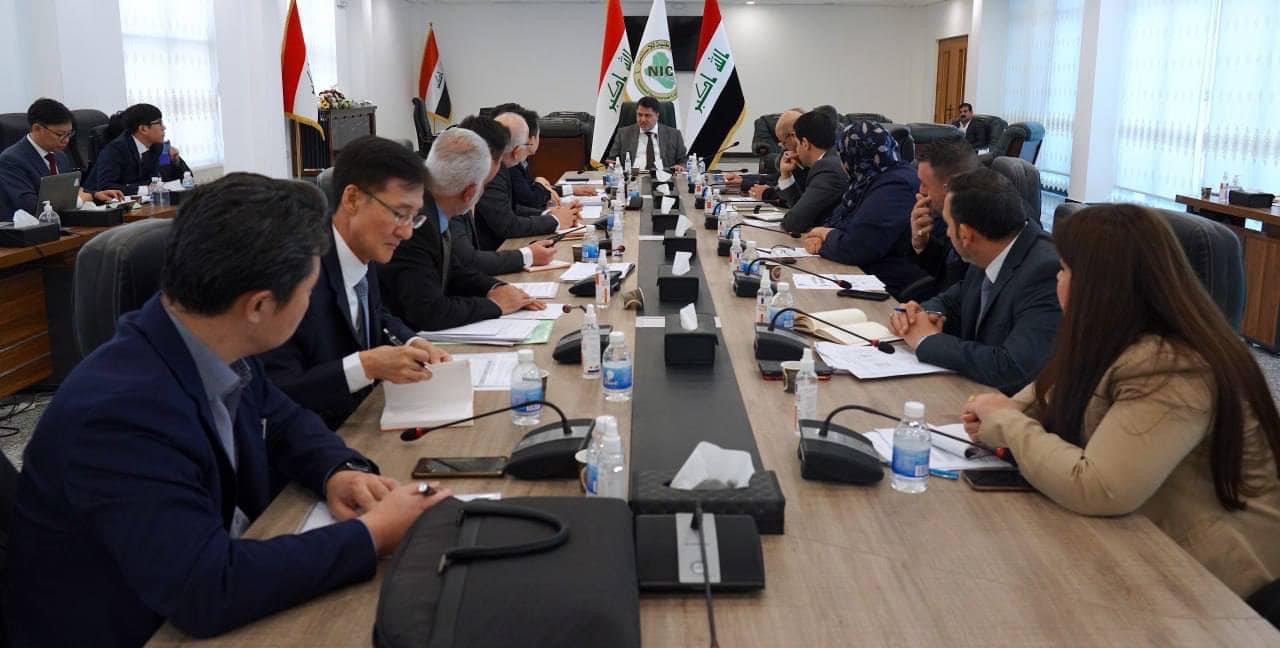 S.K delegation expressed cooperation with NIC to finish the job within time line based on contract terms and in a good quality.
5th March 2023