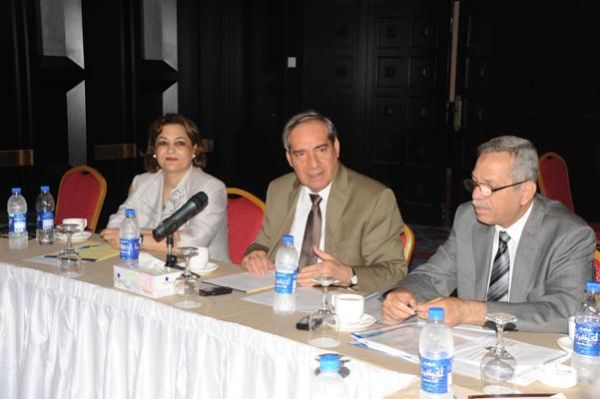 During the Periodical Meeting with the Chairmen of the Provincial Investment Commissions
NIC Chairman Dr. Sami Al- Araji and during heading the periodical meeting with the DGs of the provincial investment commissions on Sunday, Jul.15.2012 emphasized the importance of tracking the investment licenses granted by the provincial investment commissions and evaluating the achievement rates reached for each one and laying the suitable solutions for the obstacles with submitting all facilitations and guarantees granted by investment law and its amendments, assuring the importance of better activating the investment process during the second half of this year through implementing the strategic projects that touches the Iraqi citizen in each governorate and in all sectors in addition to allocating the lands named for investment in the governorates.
NIC Chairman also clarified that there are three mechanisms to track the big investment projects that governorates can choose any of them to monitor the achievements phases of the said projects which are represented either by cooperating with the departments and engineers of the Ministry of Housing and Construction or making use of the experiences of the engineering consulting offices of the Iraqi universities or the private local or foreign reputable engineering consulting offices of the long years of experience, referring that tracking the investment projects through one of these mechanisms is considered as the best way to implementation with the required specifications previously agreed upon with the investor according to the investment licenses granted which grant the rights of both the investor and the government stressing the necessity of giving high priority to updating the investment map in each province according to economic sectors especially those attracting investors.
NIC Chairman also listened to a number of suggestions and opinions by the chairmen of the provincial investment commissions concerning the investment process and some of the obstacles hindering the establishment of the investment projects when he promised to eliminate all these obstacles for serving both Iraqi people and the investors' expectations.