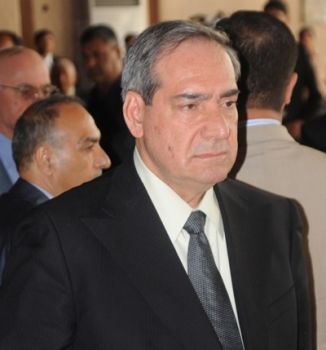 In recognition of his outstanding scientific and professional carrier
College of Engineering, Michigan University Granted Dr. Sami Al-Araji the Outstanding Graduate Award
Dr. Sami Al-Araji, the chairman of The National Investment Commission was granted the Outstanding Graduate Award during a ceremony held in this occasion in recognition of his outstanding scientific and professional role he led in his carrier over the past years, both nationally and internationally.
Al-Araji who was a graduate from this university delivered a speech addressed both instructors and graduates of this year explaining the significant progress in the process of reconstruction in Iraq, the change from centralized economy to market – oriented economy in addition to the promising future of investment in various sectors in all Iraq provinces.
Al- Araji was congratulated by Michigan governor during his visit to Michigan, it should be noted that this award was granted annually to the owners who are distinguished for their pioneer role in their practical carrier to serve the community locally and internationally.