Iraq joins the ICSID Convention: Announces Additional Incentives and Protections for Investors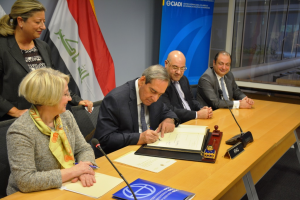 Washington DC, November 17, 2015: The Chairman of Iraq's National Investment Commission (NIC), Dr. Sami Al-Araji, today signed the convention o the settlement of Investment disputes between states and Nationals of other states (the ICSID Convention).
Iraq has become the 160th country to sign the convention and the 152nd country to become a member of the international center settlement of Investment Disputes (ICSID). The ICSID Convention encourages the flow of investment across borders by providing substantial legal protections for foreign investors.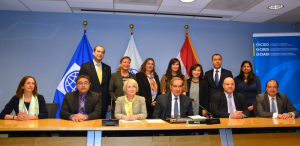 Speaking at the ceremony, Chairman Al- Araji described Iraq's commitment as an important step forward in reforming the country's business and investment environment. He also announces the forthcoming publication of the Legal Guide to Investing in Iraq, which was developed in cooperation with the US Department of commerce's Commercial Law Development Program (CLDP).
Representatives from the World Bank, Department of commerce, and Embassy of Iraq including Ambassador Faily attended the event