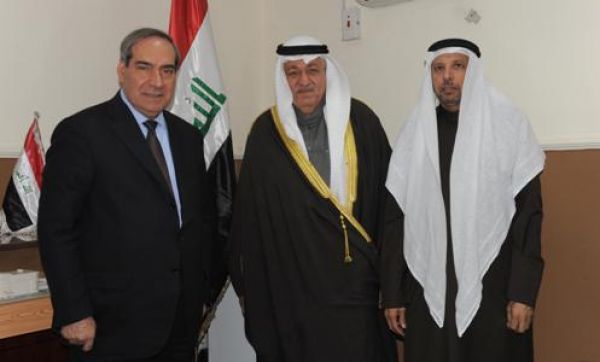 During his meeting with the Kuwaiti Ambassador to Baghdad
NIC Chairman Asserts that Iraq has Huge Investment Opportunities
NIC Chairman, Dr. Sami Al- Araji discussed today with the Kuwaiti Ambassador to Baghdad, Mr. Ali Al- Mu'amen means of investment cooperation between the two countries.
Dr. Sami said during the meeting that Iraq is a fertile land for investment for the big investment opportunities it has in all economic fields especially the infrastructure projects which directly touches the Iraqi people life, welcoming the specialized Kuwaiti companies to participate in the ongoing investment process and ahead of all the project of the One Million Housing Units to be built all over Iraqi provinces.
The Kuwaiti Ambassador confirmed in his turn his country's willingness to enter the promising Iraqi market and to participate in the investment process serving both countries benefits.