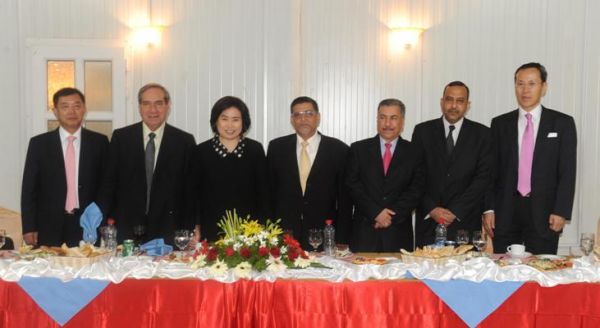 Aiming at expanding Means of Economic Cooperation between the two Countries
NIC Chairman Receives a South Korean Parliamentary Delegation
NIC Chairman, Dr. Sami Al- Araji received Ms. Park Soon Ja, Member of the South Korean Parliament and head of the Iraqi- Korean Parliamentary Relations, and the accompanying delegation and discussed the possibility of reinforcing means of economic and investment cooperation between the two countries.
NIC chairman said during the bilateral discussions that Iraq is currently witnessing a huge economic movement for the enormous encouraging attractive investment incentives assuring that Iraq and South Korea always had good economic relations and that lots of Korean companies had shown their readiness to work in Iraq through diversified investment partnerships.
The head of the Korean delegation in her turn expressed her happiness with this meeting and the attendance of important members from the Iraqi Parliament like Mr. Muhammed Salman, Dr. Salman Al- Musawi and Mr. Ibraheem Al- Rikabi, and referred that the project of building One Million Housing Unit all over Iraq is a vital and important one for Iraq in one side and for the Korean companies in the other side for the positive impact it will leave on the cooperation prospects between the two countries.
The meeting was also attended by the South Korean ambassador to Iraq Mr. Park Soom Boom.