NIC Chairwoman meets the Head of Martyrs Institution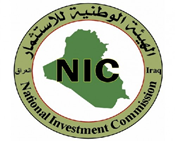 NIC Chairwoman, Suha Dawood Najar, met on Tuesday 21st of December.21 with the Head of the Martyrs Institution, Mr. Abdul Ilah al- Naeili, and the accompanying deputation.
She assured during the meeting the full care and help NIC is giving to the martyrs families to pay back a small part of their sacrifices to our homeland peace and safety.
Also the Head of the Martyrs Institution praised NIC role and the services they are providing to martyrs families by easing administrative procedures regarding their paper works.
Both sides discussed mutual cooperation between them.
PR and Media Department in the National Investment commission
December. 22.21