In order to promote Bismayah housing project
NIC holds a Seminar in the Ministry of Health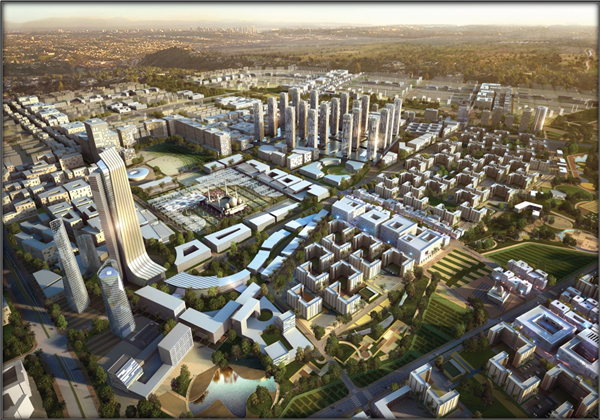 An NIC specialized committee held a seminar at the headquarters of the Ministry of Health on Wednesday 25/6/2013 to explain the importance of Bismayah new city project that contains one hundred thousand housing units with integrated services to solve the housing crisis and provide a modern housing for Iraqi citizen, this seminar comes within a series of seminars which were held by NIC in many ministries and Governmental Institutions.
A source in NIC confirmed that the seminar included a detailed explanation for the workflow in the project that is implemented by Korean Hanawah company through a working team composed of hundreds of Korean engineers and technicians in addition to national work force, indicating that construction in the city will be according to the vertical style ,where every building consists of 10 floors at 12 housing units in the floor and there are three areas of housing units priced at (630 $ per square meter).
The source added that the seminar showed the mechanism of the registration to buy a housing unit within the project is to pay( 10%) of the value of the housing unit as a down payment while paying the rest of the amount of the total unit price by installments over (15 years) with grace period reaches (5 years )to make the overall duration (20 years ), it is planned to complete the entire project during (7 years ), where the first two years devoted to infrastructure construction according to international standards then building up the housing units on basis of (1800) units a month , where the first batch will be distributed at the beginning of (2015) .
The source also said that the seminar witnessed a large turnout by the employees of the Ministry of Health who have got all answers about their questions concerning the project , and have been informed about the project registration center which is in Baghdad International Fair that receive citizens wishing to register or who have any question concerning the project every day except Friday from 9:00 am till 4:00 pm in addition to enabling them to view models of the residential units at full size as well as singing contracts in case of purchase.