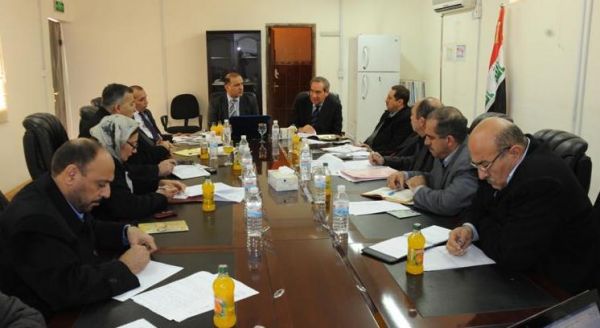 Aiming at Activating the Ministerial Representatives Role in Making the Investment Process in Iraq a Success
NIC Holds the Periodic Meeting for the OSS Sectoral Representatives
The periodic meeting for the OSS sectoral representatives was held within the NIC premises aiming at activating the role of the Ministerial representatives to make the ongoing investment process a success. The meeting was headed by Dr. Sami Al- Araji, NIC Chairman who had given his directives for the One Stop Shop Department to provide investors with all requirements needed to issue investment licenses within the period specified in investment law No. 13 for the year 2006 which is (15 days). NIC Chairman also said during the meeting that the OSS is relying on two bases in performing its duties, the first is the department's employees and the other is the sectoral representatives stressing the important role representatives are required to act within their ministries in order to provide NIC with the technical information required to utilize investment opportunities in addition to the importance of obtaining the required authorities to get approvals on investment applications sent to their ministries. Dr. Sami also talked about the land allocation subject and the problems accompanying it which had been mostly solved after the issuance of the statute No. 7 for the year 2010 which had laid down new instructions for selling and leasing state owned properties for investment purposes.