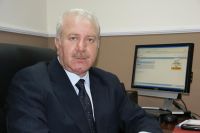 Aiming at Developing the Strategy of Funding Housing Projects in Iraq
NIC Participates in the workshop held by the UNDP
NIC participated in the workshop meant for developing the construction projects market in Iraq, the workshop was held in Amman under the patronage of the UNDP and devoted for discussing ways of eliminating main challenges that are facing the funding of the Housing sector in Iraq.
NIC Vice Chairman – Mr. Salar Muhammad Ameen who had represented the NIC in the event said that the workshop had witnessed prolonged discussions on funding the housing projects especially for low income Iraqis and the volume of the guarantees submitted by the Iraqi private banks to the companies ready to implement these projects in
addition to the importance of reinforcing the governmental banks role and developing its work to fund housing projects all over Iraq.
Mr. Ameen also said that the workshop had presented the similar experiments for some countries as Yugoslavia and Ukraine so as to benefit from these experiments to enrich the investment process in Iraq especially in this vital field referring that funding companies and private banks can play an important role in funding the big investment projects especially the housing ones.
The workshop also witnessed bilateral meetings that had gathered the NIC vice chairman with the chairmen of a number of big companies like the American (Council Capital) which is specialized in funding investment projects and had funded many projects in several African, Asian and East European countries.