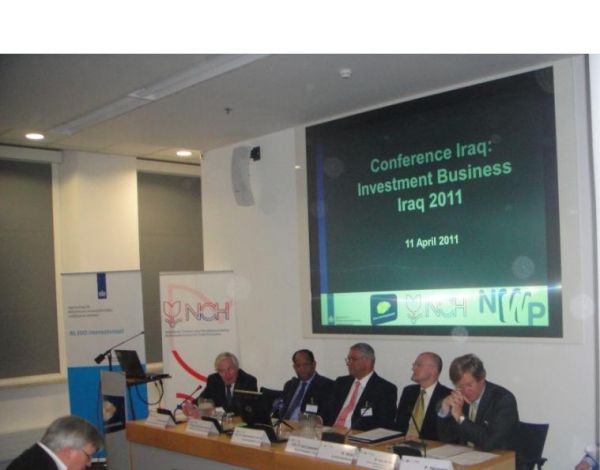 During the Conference of Investment Business
NIC Presents a Presentation on Investment Climate in Iraq
NIC participated through a specialized delegation headed by the Commission's economic advisor in the conference held in the Netherland's Chamber of Commerce with the participation of a number of investors and businessmen and companies specialized in sectors like (Housing, Agriculture, Industry and Tourism), the conference was also attended by the Iraqi Ambassador in Netherlands and the Netherlands Ambassador to Baghdad. Investment Climate in Iraq was reviewed during the meeting including the most important available investment opportunities in Iraq, Investment law No. 13 for the year 2006 was also made clear during the conference in addition to explaining the statute No. 7 for the year 2010.
The initiation of holding such a meeting was highly welcomed by the Dutch companies which did not know anything about the investment climate in Iraq and many of these companies showed the willingness to have more details about the available investment opportunities in Iraq in order to be able to enter Iraqi market to invest.
The Iraqi Ambassador to Amsterdam and the Dutch Ambassador to Baghdad highly appreciated the NIC participation which contributed a lot to make the meeting a success which had lasted for 2 days form 11th -12th .Apr.2011.