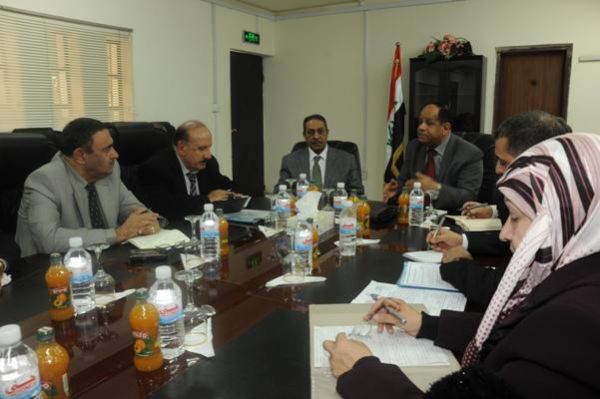 NIC Urges PICs Chairmen to Contribute to Update Information Contained in the Investment Map
NIC Advisor, Mr. Abdullah Al- Bander urged the PICs chairmen to contribute to update information contained in the investment map so as to enable the National Investment Commission to prepare the new investment map that covers all sectors in all provinces in a way that clarify economic visions and available investment opportunities in order to facilitate the opportunity selection for investors
Mr. Bander also said during the third meeting for the investment sector team, one of the seven teams that make up the team of Economic reform in Iraq led by UNDP and UNIDO, that the investment map must be based on accurate economic bases in order to ensure a successful investment process referring that investment is a new experience in Iraq guaranteed by investment law No. 13 for the year 2006 and it had been set on to keep pace with the global economic bases.
Mr. Bander added that investment is one of the most important factors that might develop the private sector capacities since it represents a new economic variable within the economic reform process adopted by the state stressing that the country is in need for huge investments for the advancement of infrastructure and that the private sector is capable of covering such requirements.