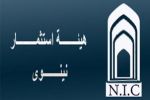 The head of relations and media section in Nineveh Investment Commission mentioned that more than 40% of the investment applications submitted in Nineveh had been received from foreign investors referring to awarding two new licenses to implement one project in Mosul and another in Sinjar of total investment value of three Billion Iraqi Dinars.
Mr. Hazim Muhammed, the head of relations and media section also said that" the number of application submitted to their commission is 191 application 87 of which is for foreign investors.
Mr. Muhammed complained of the weak cooperation shown by Nineveh governmental departments saying that" this is not acceptable to be done under the pretext that these departments are following the Ministries' regulations while the provision No. 33 of the investment law No. 13 for the year 2006 is clear by saying that No text shall be valid which contradicts the provisions of the investment law and the last amendments which text that ministries of Finance and Municipalities and other concerned departments must specify lands for investment projects before asking for specifying these land for licensed projects.