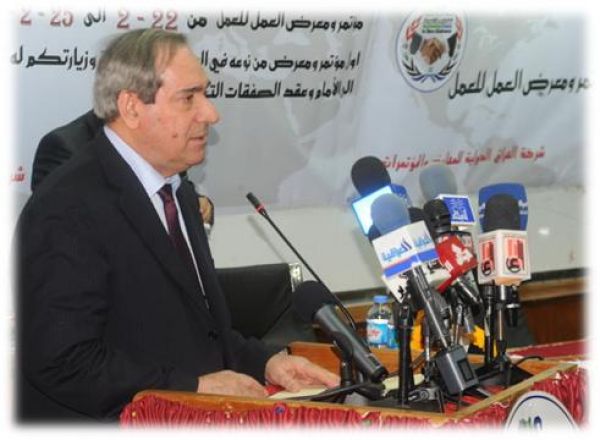 NIC Chairman, Dr. Sami Al- Araji:
The Success of the Investment Process in Iraq is Subject to Unifying all National Efforts
NIC Chairman, Dr. Sami Al- Araji stressed the necessity of unifying all national efforts in all sectors to make the investment process in Iraq a success referring that the NIC had worked since it had been established to attract foreign direct investments in to the country and to achieve real partnership between Iraqi Public and private sectors with developing the private sector abilities.
Dr. Sami also added, in the speech he gave during the conference of "Business for Business" held in Baghdad university, that NIC is keen to attract investments in various sectors to push the Iraqi economic wheel forward and keep abreast of the global economy.
Al- Araji referred to some challenges that hinder achieving goals, assuring that the commission is working to remove them all and especially the problem of land allocations in addition to the importance of activating the role of the provincial investment commissions and ensuring their independence.
He also announced that NIC had adopted huge investment projects like the project of the One Million Housing Unit hoping that the next months will witness the implementation of this important project.
Al- Araji also listened to a number of interventions from businessmen and specialists who attended the conference where ideas and opinions were exchanged concerning improving the national economy.
On the other hand, NIC chairman visited the exhibition held on the sidelines of the conference saying that the participation of international companies in such conferences and exhibitions in Baghdad has significantly good indications and reinforces economic relations between Iraq and the international community.