NIC, still with the Saudi program, discusses with the Ministry of Health the construction of (6) investment hospitals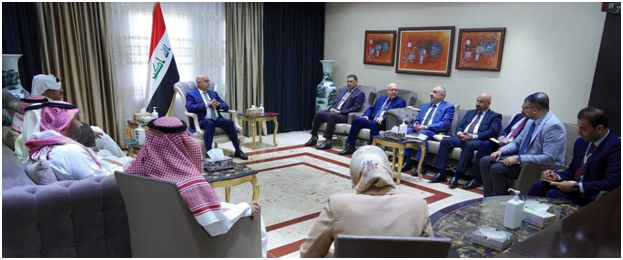 NIC representatives keep attending the meetings of the Saudi delegation program that reached discussing the health sector projects in the Ministry of Health.
NIC spokesman said that the National Investment Commission is continuing its efforts to develop investment transactions between different sectoral sides and solid investment companies like those of the Saudi side, stating that the health sector has many investment opportunities that can attract companies especially those pertaining to pharmaceutical industries and the construction of investment hospitals and medical public clinics in the various provinces according to ruling laws and contexts of investment in Iraq.
The meeting was headed by H.E. Minister of Health, Dr. Salih Al- Hasnawi and attended by the technical deputy minister, Dr. Hani Musa, and a number of the DGs who discussed with the Saudi delegation mechanisms of applying the governmental program in terms of investment and the work on the policy of localizing pharmaceutical industries in Iraq.
The Ministry declared the opportunities of constructing six investment hospitals of 200 beds each in the provinces and showed the readiness to organize joint visits programs to exchange expertise in the medical field and health management.