NIC Chairman receives a Saudi Arabian delegation and discusses the completion of Riyadh talks regarding opportunities paths between the two countries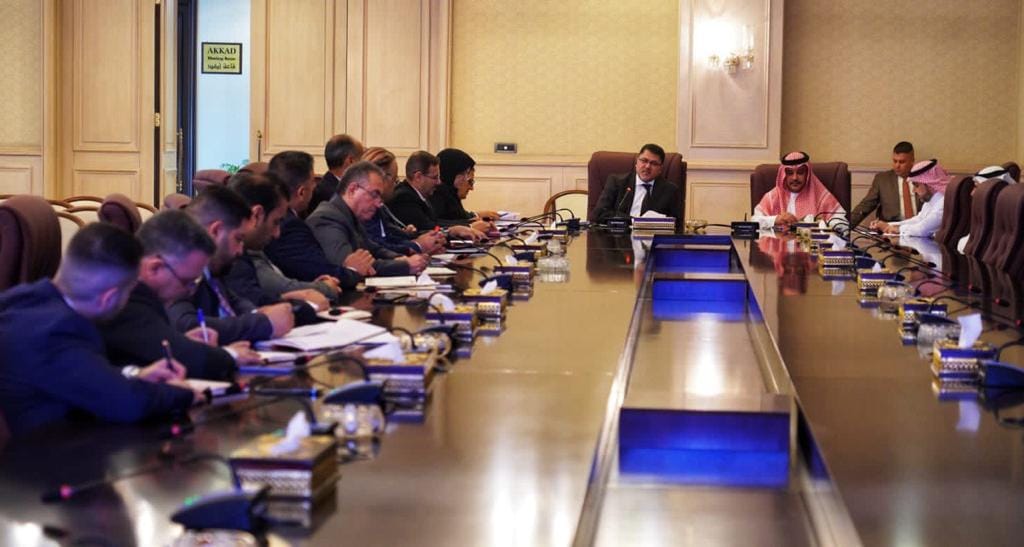 NIC Chairman, Dr. Haider Muhammed Makiya, received a Saudi Arabian investment delegation and discussed path of investment opportunities of strategic nature aiming at developing the two countries' economies.
NIC Chairman and during presiding a joint meeting that was attended by representatives of Ministries of Oil, Eletricity, Industry and Minerals, Trade, Housing and Construction, municipalities and public works, and Health assured the importance of completing talks and negotiations that had started in KSA in the recent month and laying down an executive roadmap to define investment projects that can serve Iraqi people.
He added that the goal behind this meeting is to strengthen investment movement and explain legal and technical terms of all available opportunities, stressing that NIC is working on fostering partnerships with the region and world countries to reinforce Iraq's economic resources through foreign capitals and investors.
Head of the Saudi delegation, Mr. Meshaal Bn Khalid, in his turn expressed his appreciation to NIC chairman referring to his government support to the Iraqi government plans in investment and development of sectors like agriculture, electricity, oil, trade, housing and health.