NIC Chairman launches the distribution of legal ownership documentation papers to Bismayah housing units' buyers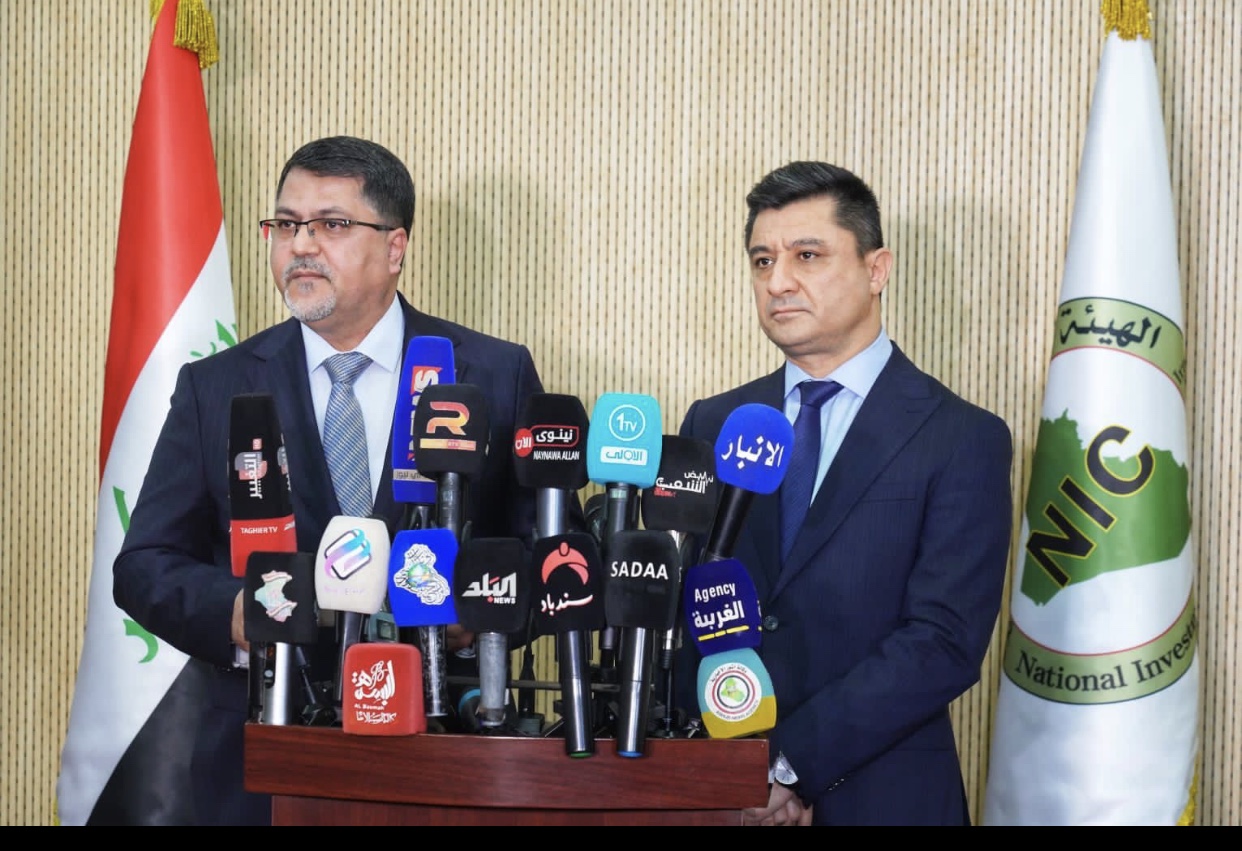 NIC Chairman, Dr. Haider Muhammed Makiya, with the attendance of H.E. Minister of Justice, Mr. Khalid Shwani, launches the process of distributing the legal ownership documentation papers of Bismayah housing units to buyers and assures the government keenness to complete the whole project and provide citizens with the adequate lodgings.
NIC Chairman said during a press conference that this process has come after a series of measures embarked by NIC in coordination with the Ministry of Justice and its directorates in the real estate registration dept., referring that this step represents the start to deliver all ownership papers to Bismayah inhabitants.
Makiya added that the government gives a big importance to Bismayah project and is serious to provide the necessary requirements to complete the whole for its real participation in solving part of the housing crisis. Explaining that NIC is pursuing meetings with Hanwah south Korean company to negotiate provisions pertaining to the annexed contract .
H.E. Minister of justice, Mr. Khalid Shwani, the nature of efforts that were jointly made by his ministry and NIC to complete the documentation work in its legal form hoping to finalize all papers in the soonest time.