NIC participates in the discussions to construct industrial investment zones in (5) provinces with the Saudi delegation in the Ministry of Industry and Minerals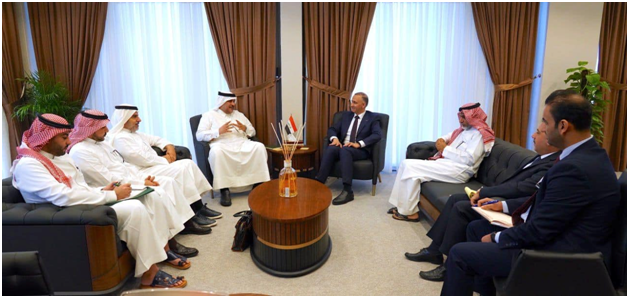 NIC participated in the discussions held between the Saudi delegation and the Ministry of Industry and Minerals to construct industrial zones in a number of provinces.
The meeting was headed by the deputy minister of Industry and minerals for the planning affairs, Mr. Ahmed Al- Kareem, who assure the importance of going forward with investing in strategic, transformative, pharmaceutical, iron and steel, fertilizers and sulfur industries making use of the mutual memorandums of understanding between Iraq and the region countries including the Kingdon of the Saudi Arabia.
The meeting discussed the pivotal role of NIC by urging to complete investment maps and economic feasibility studies for projects submitted to the specialized companies  giving priority to the projects that meet the national requirements.
The meeting also presented an overview for most of the projects put by the ministry as important investment opportunities that cover part of its strategy aiming at localizing industries in Iraq especially the pharmaceutical one in addition to over viewing the industrial zones projects in Baghdad, Nineveh, Wasit, Missan and Anbar.